Buzzer Game

This buzzer game may take you back some years to the traditional game of holding a loop of wire and trying to take it around another wire without touching. When the two wires crossed they set off an alarm. This game is an online equivalent in which you have to guide the hoop around the course. It's quite hard to play but also strangely addicting! See how far you can get then challenge others to see if they can beat your record and make sure your hand is steady before you play this buzzer game!

There are different control options depending on the type of device you are playing with so check in-screen for details. After you play this online buzzer puzzle game, why not check out our other free online games? If you enjoy this type of hand and eye coordination game, why not try our gyroball game or any one of our puzzles that update daily that you can play by clicking on the 'Play Daily Games' link below or here.
---
Gyroball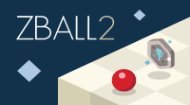 This classic gyroball game will drive you mad as you attempt to steer the gyroball around the track without falling off!
---
---
Jigsaw Palace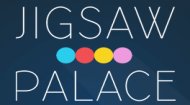 This online shapes game is an intriguing puzzle and takes place over thirty levels of increasing difficulty. The concept is pretty straightforward. You are presented with a grid and a number of shapes which have to fit together within the grid.
---
---