Duck Shooting Game

This is a cool duck shooting game which can be played on your computer or smartphone. You've gone duck shooting, a tradition that goes back hundreds of years to catch a duck and serve it up for a truly delicious meal. It's a pretty easy game to play, simply line up the crosshair and attempt to shoot as many ducks as possible. If you think shooting ducks might lead to their extinction, remember there are nearly fifty million of them on the planet and their population has risen by 30% in the last fifty years or so. And remember, they taste oh so good, though possibly not to other ducks.

There are different control options depending on the type of device you are playing with so check in-screen for details. After you play this online duck shooting game, why not check out our other free online games? If you enjoy this type of arcade game, why not try our Ultimate Boxing game or our Ninja fighting game. We also have a number of other puzzle games that update daily that you can play by clicking on the 'Play Daily Games' link below or here.
---
Ultimate Boxing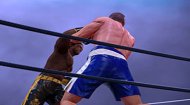 Step into the ring and take on your opponent in this ultimate boxing sports game with great graphics and sound effects.
---
---
Ninja Action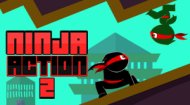 Seek your Ninja Warrior Award while fighting Ninja enemies and avoiding other obstacles in this platform arcade game.
---
---