Online Darts Game

In this traditional online darts game, play in turns against the computer or your phone to land the darts on the dartboard from 1 to 16, then end with a flourish by hitting the bullseye. Sounds simple? Well, don't waste your turns and keep an eye on the power bar as you get ready to throw your darts. It will probably take a few attempts to get the speed right and then, when you're in your stride, there are five more levels to complete. Enjoy.

There are different control options depending on the type of device you are playing with so check in-screen for details. After you've played this online darts game why not check out our other free classic and traditional games (click on the 'back' button below) or our puzzles that update daily that you can play by clicking on the 'Play Daily Games' link below or here. You might also enjoy our other traditional pub games including pool and table football, both below.
---
Table Football



An online take of the traditional table football game. You know the rules, swing the bars with your football players on and try and score a goal!
---
---
Pool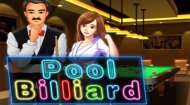 One of the traditional pub games. This is a great version of pool. Line up the ball, select the speed, strenth and angle them pot them balls!
---
---