Online Tetris Game

This online tetris game is a variant on normal tetris. In this version you have to use the shapes provided as they become available to make up full lines across the grid. When all the boxes on each line are filled, that line will disappear and the now empty boxes can be used again. As ever with tetris, the longer you play the harder it gets to fit the tetris pieces together properly, but its a fun game to play. Just keep going until there are no more moves to make. The game will keep a record of your best score, so try and improve it each time and don't let go of the piece you are moving until you're sure it's in the right place!

There are different control options depending on the type of device you are playing with so check in-screen for details. After you play this online tetris puzzle game, why not check out our other free online games? If you enjoy this type of puzzle game, why not try our Jigaw Palace shapes game or our fun maze, one of a number of puzzles that update daily that you can play by clicking on the 'Play Daily Games' link below or here.
---
Daily Maze Challenge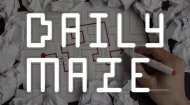 A daily maze challenge for you to undertake. Simply select your level then play the maze and see if you can complete it by joining the two dots.
---
---
Jigsaw Palace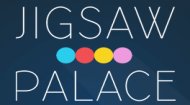 This online shapes game is an intriguing puzzle and takes place over thirty levels of increasing difficulty. The concept is pretty straightforward. You are presented with a grid and a number of shapes which have to fit together within the grid.
---
---